THE PRIDE OF THE VILLAGE OF LOKEV
Pršutarna Lokev na Krasu, which we renamed Pršutarna Lokev s'krasa, is considered to be the oldest prosciutteria in the Slovenian Karst.
For centuries, in this world of sparse vegetaion, in the immediate vicinity of Lipica, farmers have been preparing Karst meat specialties using traditional methods in early November.
PROSCIUTTERIA WITH TRADITION
In the Pršutarna s'krasa prosciutteria, we preserve the tradition in the modern rhythm of life and through natural ways of processing Karst meat products. We take care of the balance between tradition, nature and progress. Our experience and the tradition of the locals have grown into a mastery of prosciutto making.
Enabling a healthy and quality life by offering authentic natural products without artificial additives is a vision that follows domestic users and makes the voice of our tradition heard abroad.
The products of Pršutarna s'krasa are natural, without artificial additives and salted only with sea salt produced in the Piran salt pans. Experience the full taste and tempting smell of the Karst delicacies made by Pršutarna s'krasa.
A range of our first-class Karst delicacies for all tastes, in various weights and forms of packaging, awaits you in the shop. Welcome!
Working time:

Monday – Friday 8.00 – 15.00
Saturday: 8.00 – 13.00
Sunday and public holidays: CLOSED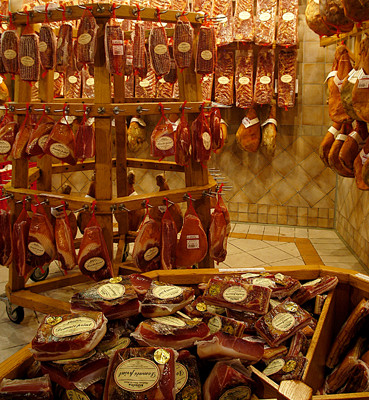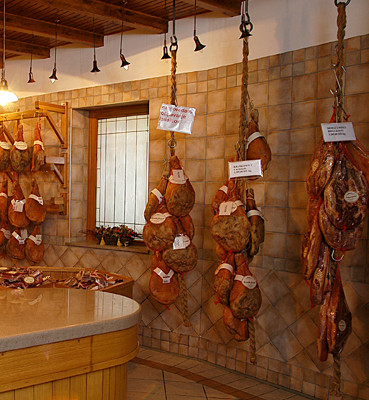 PRŠUTARNA S' KRASA d.o.o.
Long name:
PRŠUTARNA S' KRASA, proizvodnja pršuta in suhomesnatih izdelkov d.o.o.